Thanks to NetGalley and the publisher for providing this e-ARC in exchange for an honest review. All opinions in this post are my own.
Help.
Expected rating: ★★★★★
Actual rating: ★★✰✰✰
Read if you… Are looking for Chinese-American rep (which was thoroughly instructive to Western European me), want a summer contemporary read, need some failing-student/daughter/person redemption arc and growth. Also, if you've got nerves made of steel and can resist massive second-hand embarrassment nausea.
Why I read it: Look at the cover + there was some modest hype when it was available to 'read now' on Netgalley and I let myself get fooled + I love learning about Asian cultures.
Read it in: 3 days (352 pages)
Reveal Synopsis⮯


A novel about a Chinese-American teen who is thrust into the world of Beijing high society when she is sent away to spend the summer in China.

Iris Wang is having a bit of a rough start to her summer. In an attempt to snap her out of her funk, Iris's parents send her away to visit family in Beijing, with the hopes that Iris will "reconnect with her culture" and "find herself." Iris resents her parents' high-handedness, but even she admits that this might be a good opportunity to hit the reset button.

Iris expects to eat a few dumplings, meet some of her family, and visit a tourist hotspot or two. What she doesn't expect is to meet a handsome Mandarin-language tutor named Frank and to be swept up in the ridiculous, opulent world of Beijing's wealthy elite, leading her to unexpected and extraordinary discoveries about her family, her future, and herself.
*counts to 100 with controlled breathing*
I was/am/will ever be conflicted as to how to rate this book… I feel like it's a two-star read, but, I also didn't even think of DFNing it. A lot of it was frustrating, but it didn't feel right to give it two stars. So three is a compromise.
(Edit from right before the review goes up: I've abandoned the fight and just left two stars. I feel much lighter.)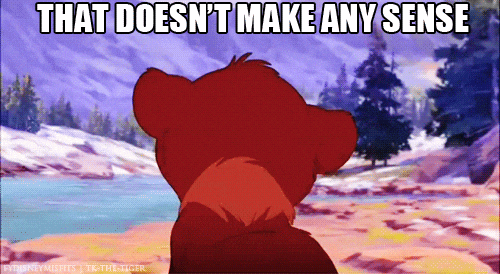 So Iris, the MC, is a terribly self-absorbed, oblivious, and delusional (to name just a few of her best traits) highschool senior born in the year of the Tiger (for which she is doomed + she has been cursed). She doesn't care for the world around her and lives only for her own pleasure.
When a series of dreadful events result as a consequence of her clueless, impulsive, and irresponsible actions and her world starts to crumble, Iris' parents take a drastic decision (I kid you not): half to hide her dishonoring failures, half to punish her, they send her to live with relatives she had never known to have (incredibly responsible behavior there, dude).
As a 17-year-old girl who can't speak the local language and knows nothing of the local culture, Iris is shipped to Beijing, where she will very begrudgingly sail on a journey of change and introspection. Nothing of what she does, thinks, or plans seems to go well, and she will end up discovering, against her will and terrible love for laziness, hidden family secrets on a big scale.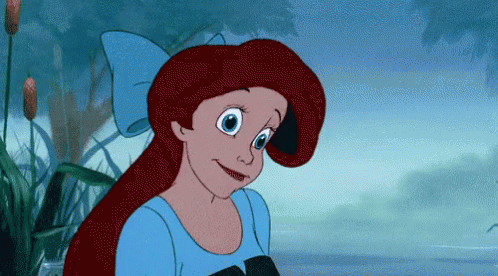 Dear, oh dear, how hateful Iris was for the biggest part of the book. At first, she seemed funny and lightheaded, but by the second chapter, it is clear that she is many, many, MANY things that are not positive: sickeningly selfish and self-absorbed, appallingly superficial, ignorant, gross, shameless, lazy, idiotic, irresponsible, inconsiderate, loud, vapid…
Lindsay Wong over-saturated Iris as a comical character to the point where it was unbearable. In the end, I liked her newfound personality, but but it was really hard to feel anything positive or empathic for her from 10% to 90% of the story. And she's the narrator, can you imagine.
Iris' family is in part riddiculously ridiculous (what with the constant wailing and 'shocked expressions' every five minutes – and the obliviousness that seems to be a hereditary trait) and in part okay-ish. Her parents are a lost cause: How can they expect her to be any successful if they keep: a) treating her like she's an extreme pain in their life, b) not checking on her actions/whereabouts even just a tinsy bit? It's no wonder that she's hopeless if they're such irresponsible parents.
Most of the other characters are incredibly two-dimensional and just fill the space. But Iris undergoes a fine redemption arc (even if it's all delivered in a bulk at the last minute), and a couple of characters (including Ruby, Iris' cousin, who's the only one who sees Iris for the painful blister she is) manage to make the reader appreciate them. There's even a mildly surprising plot-twist involving a character, if you still care about them by the point the story gets there.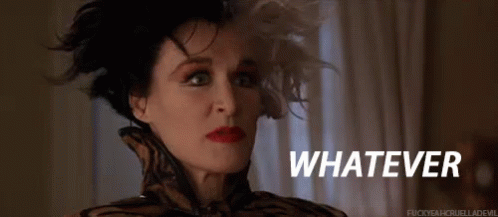 I don't even know what to say about the plot. I was so focused on surviving my hate for Iris that I didn't spend much energy noticing what was happening as a whole. It was just a jumble of too-raced events and too-slow thoughts to make a real impact.
The point that hurt me the most: the writing style. At first, it was okay to get the POV of the narcissistic girl, but then I just got tired of the never-ending questions, the same ones recycled every two chapters (first-person narrators are okay, but PLEASE pull the brakes on the introspection. We want a book with some action, not constant boring inner-thoughts). And what to say about the canine-based comparisons? Or the looooong lists of food set on the table at every meal?
TL;DR: A disastrous read with an ending that lightly makes up for it.
The ending. It's nothing super wow or super plotted, but it allows for a redemption arc for a lot of the characters. It is a little cliche and a little rushed, but very, very satisfying after the whole story. It almost makes the overall reading worth it.
The way the romance ends is how it should be. I was ready to rate this book 1 star if it had ended any other way.
There is a good message about toxic relationships. Iris understands at some point that she should not depend on other people to decide what she's worth. That hit particularly close to home, and I'm so thankful for having read a book that conveys this message. (Though I read Stepsister some time after, which outshines My Summer of love and Misfortune like the sun would a lamp.)
Okay, some moments are actually funny. Not funny in a LOL way, but funny in a small-smile-worthy way.
Chiiiiiina
The compare/contrast between Eastern and Western cultures. I'm extremely ignorant when it comes to non-Western cultures, so learning bits of info (such as that people have an English name in addition to their Chinese one) is cool. I loved the glimpse at the streets of Beijing and to discover that moral values in China are different from that in America.
Too. Many. Similes.
Oh dear, the romance. For a very, very, veeeeery long moment I kept "???????" at the guy's attraction to Iris. How can anyone like someone like her, who treats him like she did? + She was basically forcing herself onto him. Consense what, amiright.
I can't remember how many times Iris has cried about not fitting. One time she even said: "Why does being born in a different country, in a strange culture, make me such a weirdo?" Pal, this has nothing to do with the country you were born in or where you are now. This type of reflection gives a wrong impression of what multiculturality is. Being from multiple places is a great luck.
The logistic issues and big stretches to accommodate the plot were comical. I've never been on a plane to China, but I've traveled plenty and… airplane toilets have the vacuum-flush system nowadays? So there isn't enough water them to soak the whole content of a lady's purse?
Great irresponsibility through the story. Who in the world sends their daughter on the other side of the planet without telling her how the person that will pick her up looks like or what's their name or where they live? Or without even making sure that said daughter will be able to interact with people/ask for help?
The second-hand embarrassment was physically painful.
There was some heavy character incoherence. Iris never shuts up and makes herself sound stupid and doesn't even care. Coming from someone who wants to be liked by everyone, it's very surprising.
(Who keeps describing their running nose and doing nothing to fix that in front of someone they want to impress?)
Iris is mentally five-years-old for about 90% of the book and has a shrimp's ability to focus on any topic that is not herself. Very poor choice of narrator.
Ruby's feelings towards Iris were the same as mine towards the book. In chronological order: Okay. Why is this happening to me? Very irritated. Annoyed. Gonnashuckheroutofthewindow. Interested. Tremendously surprised. What?? Oh, yikes. Not so bad. OOOOH, it's finally not about Iris. Sorry but, what?? Well… Ah . Oh . #mixedfeelings
I would have to be drunk to add this book to my rec pile.
What do you think of My Summer of Love and Minsfortune's cover? Who's the worst MC you've ever read? Do you know any good Chinese-American story/book/character? (Please)