Hey everyone!!
I want to surprise my internet best friend with a big thing. And I might only have 20 days to pull it off (if it sounds like a lot, trust me, it isn't).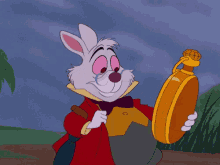 We've never met irl, but we've known (and loved) each other for about five years now, always exchanging virtual gifts, or getting stuff shipped out. The thing is, we've never held something the other one has because of complications related to our location.
But now something's going to be different for a narrow window of time, so I'm taking advantage of it!!
As I mentioned in the title, I'd be grateful if you could help me out with getting ideas for the surprise. If you've read The Secret History, if you've gotten boxes from Once Upon a Book Club or similar bookish boxes, or if you have a passion for bookish items, you'll very likely be my hero!
Although it might already be evident from the title and what I've said so far, I'll explain exactly what I want to do…
Annotating The Secret History
It's one of the few books that's on both our TBRs still, and it's quite perfect since we both have a kind of fascination for some dark academia themes. I hope leaving notes for her in the book will make her feel like we're reading it together.
I've ordered it (it's coming tomorrow)… And I'm just realising now that I'll have to read and annotate 500+ pages! But that's not exactly the biggest part.
Making a Bookish Box
I woke up from a nap today and decided I would also make my best friend a book box in Once Upon a Book Club style. For those who don't know it, Once Upon a Book Club is a subscription box that comes with a book and gifts related to the book that you can open when you get to a certain page.
It seems like a great idea on paper (at least to your truly), but now I have 20 days at most to put this together. And because it will take me some time to finish the book, I might not be able to get all the gifts ready. For example, I might only get to the end of the book with a couple of days left, and I don't think I would be able to prepare a decent gift for anything that happens then.
Can I ask for your help? Obviously, you don't have to. But if you wanted to leave a comment answering some of the questions below, I'd be super grateful!
♡ If you've read The Secret History
(This is the first time I don't mind getting a book spoiled 😂 so spoil ahead!)
Are there any important/iconic/recurring objects or things in the story? (E.g. in Tangled, the frying pan; in Ready Player One, video games)
Is there some sort of jewelry? Or an important photograph? A recipe? A book? A business card?
Is there a particularly beautiful quote that would be good on a bookmark?
Is there a symbol? (E.g. in Six of Crows, the Dregs' tatoo; in House of Hollow, the flowers)
Is there an important letter/card/invitation? (I'll write this one)
Is there something from The Secret History that you wish you owned?
What songs would you include in a TSH-themed playlist?
Edit: I made the brochure that Richard uses to apply to Hampden College! The order and spacing looks a bit weird because it's not folded. I'll upload a picture of the printed product.
♡ If you've gotten boxes from Once Upon a Book Club (or a similar subscription box)
What sort of gifts do you get?
Is there a type of gift that always feels better to receive?
Is there something you wish you'd get but never do?
Do you (would you) prefer to get a lot of small gifts or a few big ones?
♡ If you have a passion for bookish items
The only bookish items I can think of right now are bookmarks 😦
What's the best bookish item you own?
Is there one you wish you owned?
How do you feel about playlists? Are they a good enough book accompaniment on their own?
I want to make some of the gifts (e.g. pictures, bookmarks, letters, etc.), but I think I'll try to find some great thrifted things as well! (Just for the vintage/romantic effect.) Is there anything bookish that you'd recommend getting from a charity shop?
Do you like subscription boxes? Do you have internet friends you've never met? Is The Secret History worth the hype?
Have you tried something similar? If so, how did it go? If not, would you like to? Or would you like to receive something like this?
Thank you so muc for reading this post!