Hey everyone!
Tags. Are. So. Cool. And you see, I have this impulsive nature that makes me do things no one has asked for instead of, you know, doing useful stuff… So, obviously, I wanted to create one.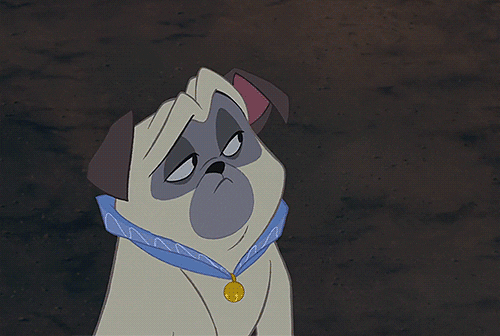 Anyway.
There are two people in this world: those who have gone on a first date already, and those who can only imagine what one would be like. Cool? Funny? Romantic? Boring? Pleaseletmeforgetaboutthis-y? I sure hope mine will make a lasting impression, just like I hope every book I read eventually ends up being memorable…
Straight to the point: you know I'm all about vibes, so here I am, matching stories I've read to different types of first dates according to their, duh, vibe.
After this incredibly striking and deep introduction, I hope you'll enjoy the post!
The Rules
↠ Link back to the original tag.
↠ Thank and link back to the person who tagged you.
↠ Tag 5+ bloggers.
↠ Have fun!
First and last
A book/series you've read and enjoyed, but can't bring yourself to read again
Percy Jackson series ~ Rick Riordan
I read Percy Jackson and the Olympians in first year of high school and, despite it being a middle grade story, I highly enjoyed it. I mean, it's Greek-mythology-based. However, I tried to read it again two years later, and I just couldn't. I dropped it after literally two pages.
Then I read The Heroes of Olympus at 17 years old, and it went mostly smoothly? But I won't re-read it. I think it's really a case of "only-once-is-enough" with PJ and his crew.
With a friend of my friend
A book/series someone recommended to you that turned out to be different from what you had expected
Circe ~ Madeline Miller
Circe was recommended to me by my internet best friend I love her and do not deserve her.
I did enjoy how Miller pretty seamlessly weaved her novel around actual Greek mythology facts and I particularly appreciated the moral and conclusion, but it was far from being the fast-paced, extra-energetic read that I'd thought it would be.
Double date
A book whose sequel you immediately had to read
The Raven Boys ~ Maggie Stiefvater
You know the usual "just one more chapter and then I'll sleep" bookworm issue? That's part of my daily life, but as a rule to keep me somewhat functioning in day hours, I never finish a book and start another right away the same night.
But I had not taken into account The Raven Cycle when I made that rule. As soon as I read the last word in The Raven Boys (it was about 1 am), I dived into Dream Thieves. Of course, I did not sleep much and was garbage the other day.
Let's go to the movies
A book/series that should be adapted to the screen
Six of Crows ~ Leigh Bardugo
A movie, a series, whatever. Let me just tell you that if they dare to cut away just one detail, one background character, or one curse, they'll have to face my wrath.
This book rocked so hard, I just cannot get over my love for it. The characters and backstories are diverse and solidly built, the suspense is on point, the plot is so freaking amazing, and I'd give anything to be able to visit Ketterdam.
Dreamy stargazing
A book that made you go ahhhh and ohhhh.
The Night Circus ~ Erin Morgenstern
This book. Or shall I say this universe. I am unsurprisingly at lack of words to describe it. It is the literal personification (bookification?) of having stars in your eyes.
I love it so much it's actually physically painful, and I get the same feeling when I look up into a starry sky.
Bliss, wonder, marvel.
| My review |
Fun at the fair
A book full of colors
Caraval ~ Stephanie Garber
The Night Circus was mesmerizing, but it was also very black and white and red in color palette. Caraval was perhaps less flawlessly spun and written, but the number of colors that sparked from its pages in my mind is infinite.
I would give my entire bookshelf to visit Legend's grounds. And pretty please, someone tell me that the dresses can be replicated in real life.
Amusement park adventure
A book that was a rollercoaster
The Maze Runner ~ James Dashner
I read The Maze Runner when I was 14 and barely able to read in English, but what I remember is that the story freaking threw me left and right. The bursts of adrenaline, goodness.
First you have to learn about this strange world and situation, then you are thrown into what lays beyond what you got used to, and in the end you're hit with that discovery… I'll consider it for a re-read this year.
Picnic with cherries
A book whose food descriptions made you feel all *heart eyes*
To All the Boys I've Loved Before ~ Jenny Han
Obvious choice? So be it.
The Song girls are smart, funny, quirky (thank you, Jenny Han, I love this word) and they're otherworldly talented in the kitchen. I wanted to eat the book several times when there was food description (coooooookies).
Fair runner-ups include The Hunger Games and The Selection. They don't talk much about food, but when they did they made me very hungry.
Trip to the museum
A book that taught you valuable stuff
The Help ~ Kathryn Stockett
I love to pick up little bits of information and knowledge when I read, so there were several possible responses to this prompt, but the obvious winner had to be The Help.
It's one of the few book that I've read at least three times, and I think I will reread it again now that I'm more mature. It's not only about the insight it gives you to the Southern USA in the 60s, it's also about all the values it teaches. I will never be able to do justice to this book in a review or description. You just have to read it to feel it.
Tagging…
Mandy & Sha @ Book Princess Reviews | Alison @ Alison in Bookland | Siren @ Sweaters and Raindrops | Elara @ Spell Bookworm | Margaret @ Weird Zeal | Kaya @ A Fictional Bookworm | Emma @ A Few Chapters 'Til Love | Nen & Jen @ Nen and Jen | Isabelle & Candyce @ Book Dutchesses | You!
I hope you guys will have fun with this!
Have you read these books? Do you have a favorite book date? Or a date you would like to find in a book?