Hey everyone!
I rushed through this last week so…
Happy New Year!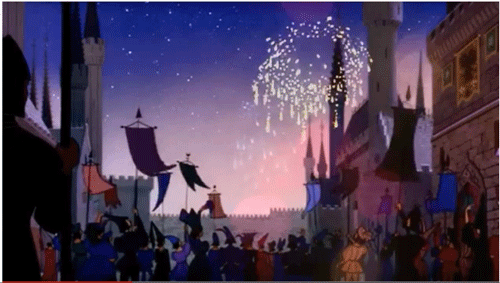 May it bring you a lot of 5-star reads and time alone in your book nook(s).
Much better.
I'll be honest, the year has kicked off well for me. I know I never do this in posts because you come here for bookish content and not the saga of my life, but I'm so happy about all the lovely things that happened last week:
I cried when I received a high grade in one of my end-of-year essays (I was so insecure about it, and now I'm going to close the semester with first class marks!!)
I couldn't stop smiling when I got offered an amazing job at the company I've been working at for almost a year (it's going to look shiny on my CV and help me cover my full uni tuition).
I proof-tested an amazing website to get free print ARCs and received a beautiful hardcover.
All these good things have made me want to send you some positivity as well. And the best way to do that, aside from sharing this compilation of the Bridgerton soundtrack, is to give you a sequel to this post.
A.k.a. a list of resources that will make your bookworm life even more enjoyable!
This is my favourite type of post to write. I love reading your comments on how you'll use the resources.
This post is for all readers, but it's especially for you if:
you're fed up with Amazon's Goodreads and think the bookish community deserves better;
you've been hunting for a book whose title/author you can't remember;
you're constantly on the lookout for free ebooks;
you don't really have any issues at the moment but you love pretty maps and you love literature;
you're a fanfic and/or reader-insert fan.
Here's a table of content if you urgently need one of these resources:
Index:

1- THE Goodreads Upgrade That Bookworms Deserve
2- Find the Books Whose Title You Don't Remember
3- Stay Up to Date With FREE eBook Deals
4- A Pretty Bookish Map for All Maps and Literature Lovers
5- Improve Your Fanfiction Reading Experience by 10x!
Disclaimer: I am not endorsed or supported in any way by these websites. I want to share the info because reading is my life and yours as well.
1- The Story Graph (THE Goodreads Upgrade We Deserve):
If you're not actively looking for an alternative to Goodreads yet, allow me to suggest you should read Margaret's post on improvements that Goodreads should make.
So… The StoryGraph officially launched on January 1st, and if you don't already use it to keep track of your reads and get book recommendations, well… you should. Here's a list of reasons why (with images):
fraction-star reviews (.0 / .25 / .50 / .75):
an incredibly detailed reviewing categorisation (all of this later appears on the book's profile page so readers can make an informed decision when they decide to pick it up):
trigger and content warnings on the book's profile! You don't have to dig them up off reviews:
a very detailed filter to get the best book recommendations:
reading challenges tracker (yes, challenges):
snazzy statistic graphs (check out Jenna @BookmarkYourThoughts's post on this!)
the option to import your library from Goodreads (you don't have to mark all your books again!)
a community tab that doesn't punch you in the eye as soon as you log in (The StoryGraph 2-0 Goodreads). It also allows you to check the progress of anyone you follow and of any member of the community.
a (sorta) mobile app that is functional!
Honestly, there are many more pros. (Of course, there are also a few things to improve, mostly in the community interaction field, but the website is so new and full of potential, it just needs some time to develop.)
The online bookish community has already started drifting towards The StoryGraph and it will hopefully replace Goodreads sometime soon.
If you create an account, let's be friends!
A special thank you to Ocean for talking about The StoryGraph and BookSloth on Twitter back in June. That's how I discovered them.
Alternative
1: BookSloth
– only an app, no desktop version – perfect for bookworms who take notes on their phones while reading
– no way to import all your books from Goodreads, but allows a fresh start
– half-star ratings and short reviews (2k characters)!
– allows you to highlight what the best characteristics of the book are (e.g. plot, characters, perspective, etc.)
– recommendations based on your reading preferences and other topics (Black authors, Latin authors, book-to-movie adaptations for the year, etc.)
– the app is a bit slow and freezes sometimes
2- What's That Book (Find the Books Whose Title You Don't Remember):
Can't remember the title of the book you've enjoyed reading? Crowdsource it to readers on Reddit!

What's That Book – About
This is not a website but a Reddit community.
I started using Reddit communities for the first time around March 2020 and, stars above, they're gold mines. My favourite one was What's the Word before I discovered What's That Book.
Reddit might seem like a weird place if you've never used this kind of website (Tumblr vaccinated me), but I promise it's less intimidating than it looks. If you only use it for what you need, you won't loose any time (or your sanity… rip teen me).
And what you need from Reddit today and for the rest of your bookworm life is a place to search for the books you've forgotten.
Let me tell you, it works.
The point of the community is to help you find a book whose title and/or author you've forgotten by making you describe it as specifically as you can.
When I tried it the first time, it was for a book I hadn't even read but just seen a sneak peek of at the end of another book, six years prior. I listed a few details about the main character, what I remembered of the setting, a vague dialogue line that marked me, and the genre. I got my answer in less than six hours!
There are a few guidelines to help you post a search and make sure you get results. Specific details such as a word from the title, the language you read the book in, the colour of the cover, or the writing style go a long way.
The community has over 93k members and there are often around 200 people online at the same time. Plus, some of the visitors aren't members (I'm not), and yet they use the platform. Imagine what a powerful bookish resource it is!
The only thing you need to access it is a Reddit account. It's super easy to create one with an email address if you don't have one yet.
Alternative
What's the Name of That Book?
– Goodreads community
– less members (±67k), the answer took a tad longer (but still came!)
– loads of notifications if you don't turn them off
– has a more thorough categorisation than the Reddit community
– feels a bit hypocritical of me to rec a Goodreads community after what I wrote up here, but we might as well use it as long as it's still around.
3- The Fussy Librarian (Stay Up to Date With FREE eBook Deals):
If you've liked learning about these resources to legally get free books, you might be interested in this website/newsletter. I discovered it when I was looking for newsletters that keep track of free ebooks, and The Fussy Librarian is one of the best I've found, if not the best.
Let me tell you why:
you can choose the genres you're interested in and you'll only receive these in your inbox,
you can choose whether you only want to see updates for free ebooks or if you also want recommended bargains,
even if you want the bargains, it never promotes ebooks that cost more than $0.99,
you can choose what day(s) of the week you want to receive the emails,
it recommends Kindle books and Nook books, but also those available on Apple Books, Kobo, and even Google Play.
the website is updated daily with the bargains they send by email (so you can see the Thursday deals even if you've chosen not to receive emails on Thursday).
Alternatives
Reading Deals
– includes bargains that cost more than $0.99
– book recs are different from The Fussy Library's
– daily newsletter
– you can choose genres as well
eReaderIQ
– you can track the price of Kindle books you want and get notified when their price matches what you're ready to spend on them
– you can track authors and get notified when the price drops on their books
– you can set the top price you're ready to spend on a book + your preferred genre(s) and get a list of recommendations
4- An Ocean of Books (A Pretty Bookish Map for All Maps and Literature Lovers):
Welcome to An Ocean of Books. What you see is the big map of a sea of literature, one where each island represents a single author, and each city represents a book. The map represents a selection of 113 008 authors and 145 162 books.

An Ocean of Books – About
Okay, so… This one (for me) is just a way to get lost in the literature world. Literally.
As you can read in the excerpt above, An Ocean of Books is a fancy collection of books and authors organised as a map. Heads up: a search for Sarah J. Mass or Erin Morgenstern will give you no result, but James Dashner, Cassandra Clare, and Stephenie Meyer all have their own island.
I could try and explain how the concept works, but AOoB (why do bookworms have such an obsession with acronyms) will do it much better than me:
Each of the authors of the map are not positioned randomly, nor by hand. We calculated the distance between each of them, based on their complex relationship on the web. From these values, we generated two-dimensional positions for all the authors, thanks to a machine learning technique called Uniform Manifold Approximation and Projection (UMAP). Finally, an island was assigned to each author, matching the island size with the author's presence on the web. […] The amount of articles on the web mentioning both authors makes them connected in many ways.

An Ocean of Books – About
The relation between authors is a bit questionable (J.R.R. Tolkien's island is right next to Tyra Banks???), but if you go into it without any serious purpose, it adds to the fun.
In addition to 'continents' for genres, islands for authors, and cities for books, there are fun facts sprinkled in the sea, similar to the drawings of sea-creatures that map-makers used to fill the space with.
Honestly, it's just another way to bookishly procrastinate, but it's so aesthetic that I don't really mind 🙂
Alternative
Literature-Map
– less pretty but much more useful
– look for an author (even niche authors) and several similar authors will pop up on the screen; if you click on one of those the process repeats
– the closer two authors are on the map, the more chances there are that readers will like one if they like the other
– also has a Music-Map and a Movie-Map and an Art-Map in the making
5- Improve Your Fanfiction Reading Experience by 10x With These Two Resources!
The bookish community will probably never run out of controversial topics, and here is one that I am particularly interested in: the fanfiction universe.
In my opinion, fanfiction writers are writers and fanfiction readers are readers. I will not develop further because this is not what this post is for, but that's to explain why I'm including these resources.
There aren't any better/more prestigious/more legit writers nor readers. We're all nerds and we should own to it as a whole community.
a) InteractiveFics: This Extension Replaces Y/N with Your Name
Replaces Y/N & other variables in Reader Insert/second person fics with words of your choice.

InteractiveFics – Description
When I tell you I got overly excited about this one…
How I wish I had known of this extension when I was in my reader insert phase. It would have made it so much better. It's quickly installed, very simple to use, and look at the result:
You can also replace other text (such as Y/L/N with your last name). You should check out the extension's Tumblr page for more details on how to use it!
b) Fanficbookbinding: Get Fanfics in Book Format
Let me just catch my breath because… This was my impossible dream as a fanfic reader. Getting fanfics bound as books? Are you kidding me? I would have sold my favourite series to afford it.
I don't know how to explain this one, so if that sounds like something you'd like to know more about, you can check the website or the creator's TikTok. (And before anyone gets angry: the creator only binds fanfics whose authors have agreed to the commission.)
Even if you're not interested in getting a fanfic bound, you can do like me and go swoon over all the bindings on Fanficbookbinding's masterlist.
Honestly, the more I find resources like this, the more I realise how important they can be to improve our reading experience. I can't even pick a favourite out of the lot because they're all equally useful or creative.
If you missed the first bookworm resources post, you should check it out. It's got links for those who:
hate stumbling on a trigger in a book and end up being upset at the lack of warning;
forget what happened in the previous book of a series;
don't know in which order to read a series;
have no idea what to read next;
are facing a painful book hangover.
If you've come all the way down here, I hope it means you liked the post. If it turned out to be helpful, please consider supporting the blog's development (accessibility and widgets):

How do you usually face the issues mentioned in this post? Did you know these resources? Do you have alternative recommendations?
I know I've already said it, but I loved reading your comments on the last resources post, and I'd love to read what you have to say about this one to!