Hi everyone!
I was in the middle of preparing my March TBR list when I saw a post by Margaret @ WeidZeal about her Women's History Readathon. I dropped everything and jumped in.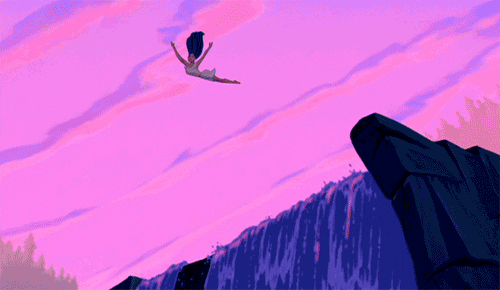 The goal of the WHR is to read books written by women during the month of March. Margaret created a bingo board to spice up the challenge, so I've tried to shape my TBR around that.
I hope this post will make you want to join the readathon! (Or at least provide good recs 😉 )
Click on the cover images to be redirected to Goodreads!
My Lady Jane (The Lady Janies #1) ~ Cynthia Hand, Brodi Ashton, & Jodi Meadows
Why: I first thought I would never want to read this book (I've too often found that comedies are over-hyped, both books and movies). But then I read so many positive reviews of people who believed just like me that they weren't going to like it but ended up loving it that I'm grateful to have the excuse to fit it in my TBR earlier than planned.
Bingo check:
two or more female authors
set over 100 years ago
set outside your home country (I wish this one said "set inside your home country")
The Mysterious Affair at Styles (Hercules Poirot #1) ~ Agatha Christie
Why: I've kept delaying this read since I was born because I wanted to be able to read all the books in the series consecutively, but if I keep it this way I'll end up never reading them. So BOOM! Thank you, Margaret, for this involuntary wake up call opportunity.
Bingo check:
published before you were born
set outside your home country
has a movie/TV adaptation
Girls of Paper and Fire (Girls of Paper and Fire#1) ~ Natasha Ngan
Why: I've heard only compliments for it + the cover looks gorgeous + the story sounds absolutely amazing. What other reason should I need?
Bingo check:
"girl" or "woman" in the title
woman of color on the cover
Cinder (The Lunar Chronicles #1) ~ Marissa Meyer
Why: I actually badly want to read this one, it was in pole position in my March TBR, so I'm happy it fits in the readathon (I would have made it fit in anyway).
Bingo check:
female villain
retelling
debut
Is Everyone Hanging Out Without Me? ~ Mindy Kaling
Why: I like Mindy Kaling. Sometimes. There was such a buzz around this book when it got out, I felt curious about it, but not too curious. Since it fits in the readathon, I'll finally give it its chance. Though the Goodreads ratings have kinda chilled any enthusiasm I could have felt about it.
Bingo check:
biography or memoir
pink cover (kinda)
woman of color on the cover
The Help ~ Kathryn Stockett
Why: You know that feeling when you want to reread a wonderful book, but you look at your TBR pile and just… nvm? That's what kept pulling me away from this masterpiece. But technically, since I've only read it in Italian, reading it in English wouldn't be a loss of time at all. *internally cheers*
Bingo check:
reread of old favorite
published before you were born
has a movie/TV adaptation
A Safe Girl to Love ~ Casey Plett
Why: I had never heard of this book before, but the synopsis caught me. I really want to learn more about trans people's lives and struggles, and is there a better way to do that than a collection of short stories by a trans author? (I'm kinda dreading that I won't be able to find it at the library, though.)
Bingo check:
trans author
under 1k reviews on Goodreads
"girl" or "woman" in the title
Aaaand here we go. I'm SO excited to get started. I'm sorry I couldn't get The Seven Husbands of Evelyn Hugo to fit in (unless we count it as a memoir — should we?) and Sorcery of Thorns, but it'll be for another month (or perhaps my lack of self control will get the best again, just like in February).
I'm also disappointed that Margaret Atwood's works, that my grandma keeps gushing about on the phone, and the Ten Thousand Doors of January would be too much for the month.
Apart from Margaret, Mary @ Mary and the Words, Sam @ Hissing Potatoes, Caro @ The Bookcheschire Cat, and Sophie @ Me and Ink have also posted a TBR list for the readathon, and I'm so excited to see what they'll say about their reads!
I've got a book to check every case of the bingo board, except for the Indigenous author one. Any recs?
What about a book by a trans author with less than 1k GR reviews in case I can't get Casey Plett's?