A Sky Painted Gold is a cute book, but it didn't strike me as thaaat special? It was mostly fluff.
Expected rating: ★★★★✰
Actual rating: ★★★✰✰
Read if you… are looking for a mild 1920s read (set in England), want an uncomplicated book that won't make you think too hard, and would love some Weasleys-meet-the-Marchs-inspired family.
Why I read it: I don't really like the cover? Despite it certainly being eye-catching, this kind of blue and gold aren't my thing… so it wasn't the reason for once, lol. I wanted a 1920s book based somewhere else than in America, and the Goodreads ratings are review were very positive.
Triggers: Alcohol, mental health issues, mention of death/suicide, arranged marriages
Rep: mixed-race relationships, bisexual side character, gay SC
Narration: first-person POV
Read it in: 4 days (392 pages)
Growing up in her sleepy Cornish village dreaming of being a writer, seventeen-year-old Lou has always wondered about the grand Cardew house which has stood empty for years. And when the owners arrive for the summer – a handsome, dashing brother and sister – Lou is quite swept off her feet and into a world of moonlit cocktail parties and glamour beyond her wildest dreams.

But, as she grows closer to the Cardews, is she abandoning her own ambitions… And is there something darker lurking at the heart of the Cardew family?

A gorgeously dreamy coming-of-age romance set against a stunning Gatsby-esque backdrop, this is perfect for fans of I Capture the Castle and Eva Ibbotson.
I added this one to my February TBR because I really wanted to read some good 1920s book. I found it on a "Best Roaring Twenties Books List" and… How many times will it take me to understand that I shouldn't trust this kind of list?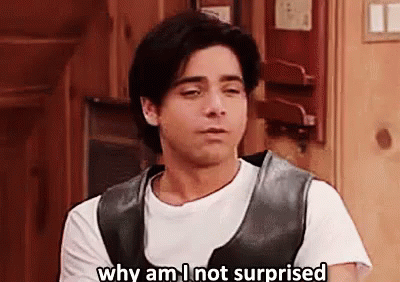 Yes, it's cute. Yes, it was easily readable. But, um… It wasn't otherworldly special.
A Sky Painted Gold has a high Goodreads rating (4.24 with 1,512 ratings), and I imagined something a little more… rocky? More movement? More sparkles? More?
There were supposed to be some juicy secrets, but I had guessed most of what was going on several chapters before they were uncovered. When the book is not all about a BIG mystery, I like it when it leaves you on minor cliffhangers, but then hit you with the revelation a few pages later (Rick Riordan style). It was not the case here: all mysteries dragged a little, and since I had already guessed them, ¯\_(ツ)_/¯
The characters, settings, scenes were amusing at times. I really got a Burrow vibe from Lou's house, Midge reminded me very much of Molly Weasley, the whole family was Weasley-style crossed with some March-eldests (Alice and Lou were a lot like Meg and Jo… Like, a lot), and the rich people weren't bitchy! Whoo! That's a huge win after reading Bright Young Things. I kept expecting them to turn out mean and mocking but they didn't.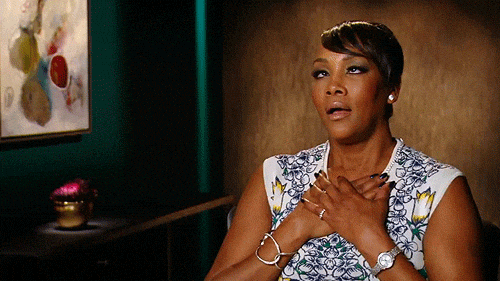 What I really enjoyed was that at no time did Lou go through an over-traumatizing, massively public shameful experience, as in the usual trope of poor-meets-rich novels. (You know, when the protagonist is in her best moment and someone pours wine on her only acceptable dress and she trips and ends up head first in the trash can and everyone laughs at her like "You don't belong here, did you really thing otherwise, you little delusional thing?") I wish I had known this before reading the book, because I dreaded that moment and it took away most of the relaxing flow.
The writing was… The writing was there? I didn't like nor dislike it. It didn't make a big impression nor disgust me. I was a tad annoyed by the constant use of OKs in dialogue and the slightly too-contemporary behavior of some characters, which prompted me to do some research and discover that British people did use OK in the 1920s, so I learnt something.
TL;DR: It's a mild book, funny sometimes and not stressing at all.
Powerful, handsome protagonist, privately thoughtful and caring, that gets insecure and sweet? Oh, yes.
Lou is a cool main character. She has a feminist mindset, an endearing stubborn personality, dreams of her own (buried very deep down, but still there). She's naive but not stupid (yass).
Thank the stars, the first-person POV is not stream-of-consciousness-style-y, nor is it constant introspection.
The conclusion is highly satisfying. Feminist, progressive, and tender.
By the end there were two or three twists that made me go positively "???", and it made up for the slow moments. But I literally felt my heart racing only in the last couple of chapters.
There were a few good quotes. ("If you live in a sleepy little village, I have found that you have to adept at creating your own drama.")
Everyone cares about their friends/family members, yet the relationships are still real and not too sugarcoated. Lou's younger siblings bicker and trick each other, Lou and Alice disagree but still love each other.
The Cardew island and its big house reminded me a little of the island and house in Agatha Christie's Ten Little Indians. For no reason, since it was not a setting for murder nor was it strikingly mysterious. Maybe it was just its vast-worth-exploring vibe. The point is that I liked them right away for it.
The conclusion makes it seem as if a particular romance had been a major focus of the story. Actually, we don't really get that much of it during the book. In fact, there is a looong period when it isn't present at all, to give space to other minor subplots to be resolved. That was annoying.
The story was supposed to cover a summer. It actually covered the first two weeks of summer, then kind of fast-forwarded to the last two weeks of summer, with very little in between. That was disappointing.
The pacing felt off. I didn't feel like I needed to read or otherwise I wouldn't sleep. It was rather that I used the book as a sleeping pill. I rarely do that.
I said up there that Lou is cool, which she is. And I've also implied that the narration is good, which it is. But the problem with first-person POV is that it tends to slip into repetitiveness of thoughts. Lou sometimes wondered about the same things in the same way (even giving the impression that the author had copy-pasted Lou's thoughts through the story).
Everyone was friends with everyone out of the blue. I liked that the rich kids weren't snobs, but friendships takes a little more than a "Hi! We're friends :)"
A Sky Painted Gold has endearing characters, a great ending, and a peacefulness that makes it an enjoyable read. It is not a book that will make you sit on the edge of your chair or keep you up a whole night to finish it, but it's ideal for those who might like some retro summer aesthetic.
It doesn't make it into my rec pile but I will recommend it to the right people.
Have you read A Sky Painted Gold? What did you think of the Trevelyan family?
What's the best 1920s book set in England? Where would you think A Sky Painted Gold takes place based on its cover?