Hi everyone!
Confession of your local awkward bean.
There are three things I don't usually do when it comes to books: 1) tolerate spoilers, 2) enjoy a story when I know how it's going to end, 3) re-read.
But you know me, and I'm all about incoherence.
I broke the first two rules-not-really-rules in the past month: 1) I read The Selection after a friend of mine spoiled it to me in the most exact details, and 2) I loved Heartless to bits despite knowing it's the backstory of the crazy Red Queen in Alice in Wonderland.
And, you see, since "no hay dos sin tres" ("these things always come in threes", but the Spanish version is better because it literally translates as "there's no two without three"), I'll tackle number 3 in June.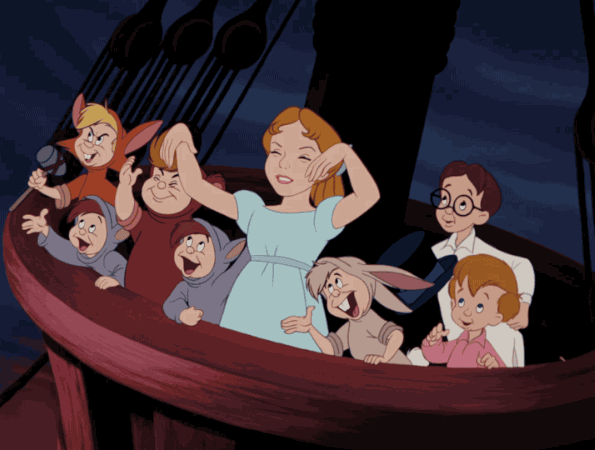 To be honest, #3 is the one I've wanted to break for the longest time because there are a few books that swept me off my feet the first time I read them and I want to feel their magic again. But you know the bookworm dilemma: there is too little time in one life to read all the books I want and re-reading means taking more time away from that I can dedicate to my never-ending TBR! And to be completely sincere, I'm also afraid some of these books won't feel as amazing without the surprise effect on their side.
But!
Meg, who book blogs over at The Bookish Linguist, is hosting the perfect June readathon. The JuneReReadathon is the extra push I needed to definitely launch myself into re-reading some of my favorite books, and I'm terribly glad to post this TBR and prepare to smash my third rule-not-really-a-rule by the same occasion.
I only plan on doing it with five books, to keep some space for ARCs and new reads. To spice things up a bit, I also took notes of what kind of content for the blog I want to get out of these re-reads.
Without further ado…
1- The Night Circus ~ Erin Morgenstern
Why: I just want to pay more attention to Morgenstern's writing and style. I was too entranced by the story to fully appreciate these two aspects during the first read.
I'm also going to try to get a better image of the circus in my head, down to the most minimal detail.
Funky content: I'm thinking about a playlist. Or maybe a list of words.
2- The Girls at the Kingfisher Club ~ Genevieve Valentine
Why: I think I got over my Roaring Twenties excitement for the moment, but I'm craving the vintage setting and joyful atmosphere of the Kingfisher Club.
I also want to see whether Valentine's style will have the same effect on me the second time.
Funky content: *crosses fingers and toes* An interview with Valentine, and interview with Valentine, an interview with Valentine…
3- Six of Crows ~ Leigh Bardugo
I haven't finished the Grisha Trilogy yet, but I want to re-read SoC. That's me in a nutshell.
Why: I miss the characters, I miss the banter, I miss the dark mood, I miss the adrenaline of the impossible heist, I miss the criminal atmosphere, and I miss Ketterdam.
Funky content: Pair each main character to a movie. Or "X reasons to read Six of Crows".
4- The Help ~ Kathryn Stockett
Why: I was supposed to re-read this one for the Women's History Month Readathon, but I was unable to, so instead I'll do it in June.
It's such an important, sensible, and at times fun book. The first time I read it I was 13, the second 16, and I want to read it at 19. I want my thoughts on it to mature as I evolve.
Funky content: Quotes and life lessons from The Help.
5- Joker Book
Why: I'll see what book I'm in the mood for then. I know for sure it's a very bad idea to force myself into re-reading something, bad both for me and the book.
Possibilities: The Count of Montecristo by Alexandre Dumas | The Raven Boys by Maggie Stiefvater | Pride & Prejudice by Jane Austen | Maze Runner by James Dashner (as a buddy read)
Do you often re-read books? Why or why not? What's your favorite book to re-read? Are you going to join the JuneReReadathon? Tell me in the comments!