Stepsister is an awesome dark(ish) read full of humor, wonder, and important life messages.
Expected rating: ★★★★★
Actual rating: ★★★★✰
Read if you… like fairy-tale retellings, fantasy, highly feminist books, and are not looking for too much intricacy in plots.
Why I read it: Sha from Book Princess Review fiercely recommends it, so I had to give it a try. Plus, you will all be tired of me saying so, but… fairy-tale retelling, duh.
Triggers: Mutilation, blood, weapon use, war, fighting, bullying, death
Narration: multiple third-person POVs (all very clean and coherent)
Read it in: 4 days (352 pages)
Isabelle should be blissfully happy – she's about to win the handsome prince. Except Isabelle isn't the beautiful girl who lost the glass slipper and captured the prince's heart. She's the ugly stepsister who's cut off her toes to fit into Cinderella's shoe … which is now filling with blood.

When the prince discovers Isabelle's deception, she is turned away in shame. It's no more than she deserves: she is a plain girl in a world that values beauty; a feisty girl in a world that wants her to be pliant.

Isabelle has tried to fit in. To live up to her mother's expectations. To be like her stepsister. To be sweet. To be pretty. One by one, she has cut away pieces of herself in order to survive a world that doesn't appreciate a girl like her. And that has made her mean, jealous, and hollow.

Until she gets a chance to alter her destiny and prove what ugly stepsisters have always known: it takes more than heartache to break a girl.
Sometimes, books aren't what you expect them to be… They turn out to be so much better in another way. Boy, how glad I am to have read Stepsister.
I wish I knew how to start describing it. Give me two seconds hours to gather my thoughts.
If you're looking for a complex story with a lot of suspense and intriguing subplots, then I invite you to walk through the exit door because that's not what you have to come to Stepsister for. But if you choose to stay, let me explain how you will get swept right off your feet.
Forget about intricacy and rather focus on the clear, powerful, beautiful messages of freedom, self-acceptance, personal worth, and feminine positivity. Follow Isabelle on her journey to discovering that we are much more than what other people think of us and want us to be. Learn to listen to your heart and dreams and fight for the life you want. Pick up the lost parts of yourself and accept that you will never be what you were before, but you can be better. Don't survive, live, and do so on your own terms.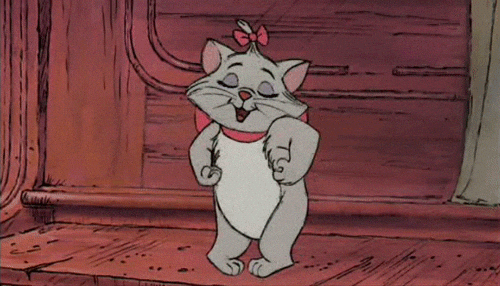 Sometimes, Stepsister is very transparent: you can guess what will happen without needing too much foreshadowing, some of the morals aren't exactly subtle (almost written black on white on the page), and some conflict resolutions seem too easy. But, dear, we all know how effective a direct punch in the nose can be to make a message clearly go through.
At the same time, hidden between the words are complex analogies, meaningful metaphors, and some of the events and characters represent much more than what you would think at first.
Let's linger a bit on the characters… Every single one of them has a purpose. Even if a few are a tad stiff and rather two-dimensional, it takes nothing away from the entertainment. Some represent obstacles, others support, and others are the personification of society's stereotypes and narrow-minded exigences.
Now, the main. Isabelle is supposed to have done awful things, but since they mostly happened before the start of the story, it's hard to consider her mean. As we spend a big part of the novel reading her POV, it's easy to see how she is a misunderstood girl who gets awfully mistreated – regardless of whether her past actions are reprehensible or not.
Two of my favorite underrated Disney movies are definitely Cinderella II and III, in which the stepsisters (mostly Anastasia) get a redemption arc. I am a goner for second chances, and Stepsister revived and accentuated dear feelings from my childhood.
Just FYI, I'm crying.
About the style… Take a huge dose of Caraval vibe, mix it with light The Night Circus enchantment, sprinkle it with a good bit of Alice In Wonderland story style, add a pinch of Mulan dynamics, adapt it all as a sequel-slash-retelling of Cinderella, and you get Stepsister. As marvelous as that.
The writing is beautiful and funny, elegant but without falling into purplish prose. Donnelly's style is at times eccentric, at others dreamlike, but the reader never gets tangled in it because she also knows how to keep things simple. Some words and concepts seemed a bit too modern to be included in a setting of centuries ago, but these are mere trifles given how much good stuff the novel presents.
TL;DR: What a gorgeous, gorgeous book.
This story isn't trying to make ugly things pretty. It teaches you to get the best out of ugly situations, whatever little scrape of hope and potential there is.
The personification of Fate and Chance doesn't only make the story more magical, it also is an great way to demonstrate how Isabelle is actually the one who shapes her future.
The whole novel is like a boost of self-confidence that makes you want to face adversity with a fierce determination.
If I were to explain every single empowering message in this book, we'd still be here the day after tomorrow.
It's not only feminist. The development of male characters like Hugo and Felix convey great morals.
Shout out to Tavi, because she is SmartTM. (The girl says she loves being ugly because it allows her to be unbothered and left alone to her studies.)
There is healthy, adorable, realistic romance.
By the end, every character has discovered their purpose and their place, whether it is prestigious or not. They are truly happy.
That conclusion, pal. Simply perfect.
I want to marry Chance.
Donnelly used French words for some character/places names, and: cafard means 'cockroach' (General Cafard), maison means 'house' and douleur means 'pain' (Maison Douleur), château means 'castle' and rigolade means 'laugh' (Château Rigolade), benêt means 'daft' (LeBenêt family), tantine means 'auntie' (Fate is Tantine).
Stepsister can be a bit too simplistic. There were times when it felt more middle grade than YA, and that's why I gave it four stars instead of five.
There were cringe-worthy moments with tooooo over-zealous feminist energy.
It got some work to get over the first chapter (because it's a tad gruesome).
It was annoying how dull Ella was, compared to Tavi and Isabelle, and yet she was Ms. Perfection. I mean, I kinda would have hated her too. I'm thankful for the revelation in the end.
I'm afraid that this review doesn't do justice to Stepsister, because it is too rich a novel and messenger to be described in less than 1000 words. But if you take something away from this post, then let it be this: make the girl/women you love follow the steps of Isabelle. Not exactly how she did. In their own way.
Right in my rec pile it goes.
Have you read Stepsister? What is your favorite moral from the book? Did you like Chance's retinue?
What's the best fairy-tale retelling you've read? Do you like novels that convey meaningful messages?