Hello everyone!
After going on an unexpected hiatus that dragged for more than a month, I decided to ditch my plan of blogging once every two days and instead narrowed it to posting twice a week. In this plan, I was not supposed to post on Sundays. Yet here I am.
I have good reasons, said she as she mentally kicked herself. A) One of these ways to get free audiobooks is time-sensitive. B) I suck at sticking to plans.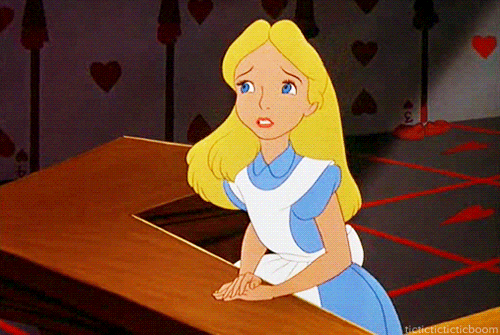 Inconsistency talks aside…
Last week, I wrote a post on three easy + legal sources of ebooks that could make this global situation less heavy if you can't afford to get new books. But some of you might prefer listening to audiobooks rather than reading ebooks.
To be fair and share some love with all of you (the stars know we need more love in this world), I put together an equivalent post for audiobooks!! I found and tested three legal ways to get audiobooks – and not only from the public domain.
I've spent time getting desperate over the 'free trial' promises (I'm looking at you, Audible) because I've had bad experiences with these (not necessarily with audiobooks sites, though), so I made sure that none of these resources require any money-related subscription from you.
It goes without saying that the avaliable titles might not be exactly those you'd like to get at the moment. But if the lockdown is wearing your nerves thin, then maybe trying out some new stuff is worth the effort. I hope you'll be able to find something of your liking.
Happy and safe listening! 😉
Disclaimer: I am not endorsed or supported in any way by these websites. I want to share the info because reading is my life and yours as well. If I sound too eager, blame it on my love for books and sharing knowledge.
1- Audiobooks Sync (Age 13+):
As their own website states: "SYNC is a free summer audiobook program for teens 13+."
SYNC is the mysterious time-sensitive resource that made me disregard my blogging plan. It only runs for 13 weeks per year, during summer time, and you just have one week to download the two audiobooks of the week. But if you remember to get them all before the weeks expire, then you'll have gotten 26 free audiobooks by the end.
Not too bad.
Questions you might have:
Does it work where I live? Here is SYNC's answer: "In years past we have had some rights-restricted titles that were unavailable in parts of the world. This year we are very pleased to say that ALL SYNC titles are available worldwide." (They've provided an email to contact them in case of issues.)
How does it work? You have to register to SYNC with your email (for free) and then download the Sora App (free as well). You can get the app on Android and IOS, and I use it on PC (I haven't checked if it works on Mac. If you know, please tell me in the comments!). Find the next steps here.
Note: You cannot download the ebooks as MP3 files. However, once you borrow the books, they will stay in your Sora shelf for over 35,990 days (almost 100 years) (I was going to say indefinitely, but that's a finite time so it wouldn't have been techincally correct. You get it.) You can download the audiobook to your device and listen while offline, but always through Sora.
How many audiobooks can I get? As mentioned above, SYNC's initiative runs for 13 consecutive weeks (starting in April 30, in 2020) and two new books are available every week, making it 26 books in total. However, if you don't get the books during their week, there is no way of borrowing them after that, hence the time-sensitive issue.
What good audiobooks can I find there? I'm pretty sure good does not look/sound the same to everyone, so I'll just say that audiobooks are the official publisher's version (you should get the same audiobook as if you'd bought it) and that this year(2020)'s titles include the following hyped books: Monday's Not Coming ~ Tiffany D. Jackson| Picture Us in the Light ~ Kelly Loy Gilbert | Stalking Jack the Ripper ~ Kerri Maniscalco | Serpent & Dove ~ Shelby Mahurin | more ~ check SYNC's Home Page.
Note that public libraries can also be found on Sora (and some have an impressive catalog), so check with yours to see!
2- LibriVox (Classics and Old Nonfiction):
When looking for legally free books, one usually always finds books that belong to the public domain – which are, most of the times, classics.
LibriVox's objective is "To make all books in the public domain available, for free, in audio format on the internet."
LibriVox is a non-commercial, non-profit and ad-free initiative powered by volunteers from across the globe, in all languages. There are 27,000+ audiobooks in English, 2,000+ in German, 700+ in French, 500+ in Spanish, etc.
You could even become one of their volunteers if you want to help the growth of free worldwide reading. It could be a good idea to pass the time at the moment.
Questions you might have:
Does it work where I live? LibriVox's answer: "LibriVox recordings are Public Domain in the USA. If you are not in the USA, please verify the copyright status of these works in your own country before downloading, otherwise you may be violating copyright laws."
How does it work? There is no need to subscribe or even register. You can search by genre, author, language, reader (the volunteers), and title. If a book doesn't appear on the research result list, it has probably not yet been uploaded or is not yet part of the public domain (LibriVox states that all books published prior to 1923 should belong to the public domain).
As you can see, the chapters are separated. There are several ways to listen to the audiobooks, among which downloading them as MP3 files in a compressed zip file or listening on the site.
How good is the recording? As it is a volunteer project, there often is no opening music or special audio effects, but the quality is still good. All voices (that I've listened to this far) are pleasant – warm, crisp, deep, fluttery, etc.
From what LibriVox's guidelines for becoming a volunteer say, readers should have a microphone for recording, and they have a double-check process to make sure everything sounds good.
3- Storynory (Children):
I realized that I haven't included a way to get books for kids in my ebook post, so I wanted to remediate to that here. Many people in the bookish community are parents (*wink* at y'all mommies and daddies, you're doing an amazing job by introducing your children to this wonderful universe) and it's only fair to cover that niche too.
Love for books can be spurred from a pretty young age, and here is why it should be: more time, more reading under the belt. (Okay, that's probably not what scientists would use as an argument, but my point is that those who start reading earlier will have a less intense heart attack when they'll realize that life is too short to read all the stories you want.)
As The Telegraph put it, "Storynory has grown into the largest – not to mention the best-loved – archive of free children's audio-books on the internet."
There are original stories (some even told in episodes), known fairytales (think Brothers Grimm), complex novels/ballets adapted for children (like Swan Lake and The Secret Garden) stories by classic authors (Charles Dickens, Oscar Wilde, etc.), myths (like The Labors of Heracles and Orpheus), and more.
Questions you might have:
What do you mean by 'children'? What's the intended audience's age group? Storynory's answer: "Most of our stories are aimed at an age group around 7 to 11 years. However, we do have some stories nursery stories and rhymes for preschool, and some quite sophisticated stories." (Check their About Page for more info.)
Does it work where I live? Storynory describe their audience as being almost 50% in the United States, 10% in the UK, 5% in Canada and Australia, with other significant areas (around 2.5% or so of downloads) including India, Japan, Korea, and Vietnam. They also add: "In many countries people listen to our stories to help them with their English language skills."
So it probably works where you are. I think you should still check the copyright laws in your country when it comes to the classics (public domain books).
How does it work? You just have to open the website and either listen to the audiostories online, or download them as MP3 files. Here is Storynory's a handy guide to help you choose what stories to listen to first.
Children can also follow the text as its written version is provided under the story's image.
There you go! I hope this post will prove useful. Don't hesitate in letting me know if you try any of these resources!
Last thing: regardless of if you pay or not to get their books, remember that a good way to thank authors for the entertainment they provide you with is to show your appreciation for their work and spread the word. Whether you have a platform on which you talk about books or not, make sure to tell other people about the titles you've enjoyed for free. For example, dropping a positive star-rating (only if you've enjoyed, of course) on Goodreads or Amazon is noice.
Sharing is caring. Supporting is loving.
Final disclaimer: Please make sure you are using these resources in a lawful way, it is your own responsibility if you don't.
If you've come all the way down here, I hope it means you liked the post. If it turned out to be helpful, please consider supporting me:

Did you know these websites? Do you know any other legal way to get free audiobooks? Do you have more questions about these resources? Is there a particular audiobook that you got for free and want to recommend?
Let me know in the comments!